Overview
Layer Zero and Stargate in one solution but decentralized and with a native stable coin.
EYWA is a decentralized cross-chain interoperability protocol that makes it possible for cheap transfers of any assets to any assets between connected chains and do it in gasless mode and add cross-chain logic to Dapps.
Allows for multi-chain projects to have only one liquidity pool accessible from any connected chain.
EYWA will have a stablecoin (EUSD) in Hub chain backed by stable coins in connected chains.
Outstanding Features
Instant and easy creation of cross-chain pools: Create your own cross-chain liquidity pools using EYWA DEX (Uniswap v2 and Curve pools).
Cross-chain bridges: Automatically move own project's tokens and other liquidity (stablecoins, BTC, ETH, and more) between blockchains.
Easy creation of cross-chain Dapps: Link smart contracts hosted on different blockchains; integrate or create new cross-chains apps.
Cross-chain calls: Send arbitrary commands to existing smart contracts in other blockchains, which opens up a huge space for new ideas.
Work without trust: EYWA Oracle Network is an infinity scalable decentralized oracles network.
EYWA can create cross-chain assets that you can easily convert into the assets you want in the blockchain you want. Imagine a generic stablecoin that can be easily converted to, for example, USDC in the blockchain you're interested in
EYWA 'e'-tokens (e.g. eUSD, eBTC, eETH) are synthetic assets backed by the most trusted original assets placed in different blockchains.
Key metrics
FDMC

$100,000,000

Total EYWA Supply

1,000,000,000

Trading Volume

TBA
Token price
Pre-Seed

$0,02

Strategic

$0,03

Round 1

$0,05

Round 2

$0,06

Public

$0,1
Roadmap
2021 · Q1 - Q2
Creation of the DigiU.lab blockchain lab and the start of research.
EthGlobal Marketmake, a prize from Chainlink - proof of concept.
Chainlink Spring 2021 - MVP: Cross-chain AMM DEX (Ethereum Rinkeby Binance Smart Chain test networks)
Building the team, product development.
2021 · Q3 - Q4
EYWA DEX alpha testing: Ethereum Rinkeby, BSC, Polygon, HECO, Avalanche, Solana, cross-chain pools and exchanges.
Gasless transactions in all chains.
Building of a sustainable community with an audience over 140k users.
Grants approved: Harmony One, NEAR, Algorand.
2022 · Q1 - Q2
Aurora and Boba Network grants Launch of testnet EYWA Oracle Network received.
EYWA DEX alpha testing: Metis, CoinEx, Solana cross-chain pools and swaps.
Building of a sustainable community with an audience over 300k users.
Alpha testing stage completed.Creating unique NFT collection: 53k NFT for alpha testers.
Airdrop for alpha testers community for development and fixing loyalty of a stable audience.
Public sale for validators KOLs round.
TGE and IDO on 5 launchpads.
2022 · Q3 - Q4
Launch of testnet EYWA Oracle Network.
Launch of mainnet: infinitly scalable EYWA Oracle Network with 300+ nodes. EYWA Cross-chain DEX for stablecoins EUSD - EYWA cross-chain stablecoin EYWA DAO.
Airdrop EYWA tokens and EYWA NFTs for alpha testers.
First EYWA cross-chain hackaton.
The Team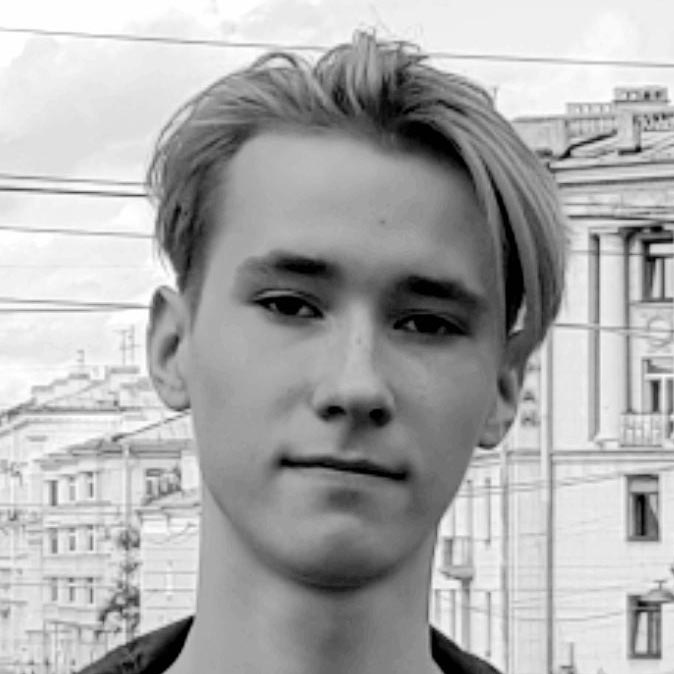 Piluk Kirill
Solidity Developer
Partners Backers Grants




Details
TOTAL RAISE

$50 000

Token Price

$0.1

Launch on

BSC

Max. Alloc. Private

TBA

Vesting

25% on TGE, 3-month linear unlock
+ Details
TYPE

Pre-sale

Token price

$0.055

Blockchain

BSC

Minimum allocation

$100

Maximum allocation

$3,000

Vesting 10%

6 months after TGE, linear for 12months after