This how-to guide will help you through the EYWA sale process in ScaleALPHA. Only verified accounts that have passed the KYC stage will be able to access the sale pool. You will unlock the $0.055 token price, compared to $0.10 token price at the IDO.
On August 1st at 12:00 UTC the sale will start on ScaleSwap's app. Please visit the website AT LEAST a few hours before the sale to complete the following check ups:
Check if you are able to successfully connect your wallet to the ScaleSwap's app (we strongly advise you to use MetaMask's desktop version).

As the sale will be conducted on the Binance Smart Chain blockchain, you should add it to your MetaMask. In case you haven't added Binance Smart Chain blockchain to your MetaMask before, please choose Binance Smart Chain on the ScaleSwap app and a pop-up will appear like in the picture below. After you press "Approve", the Binance Smart Chain will be added automatically to your MetaMask account.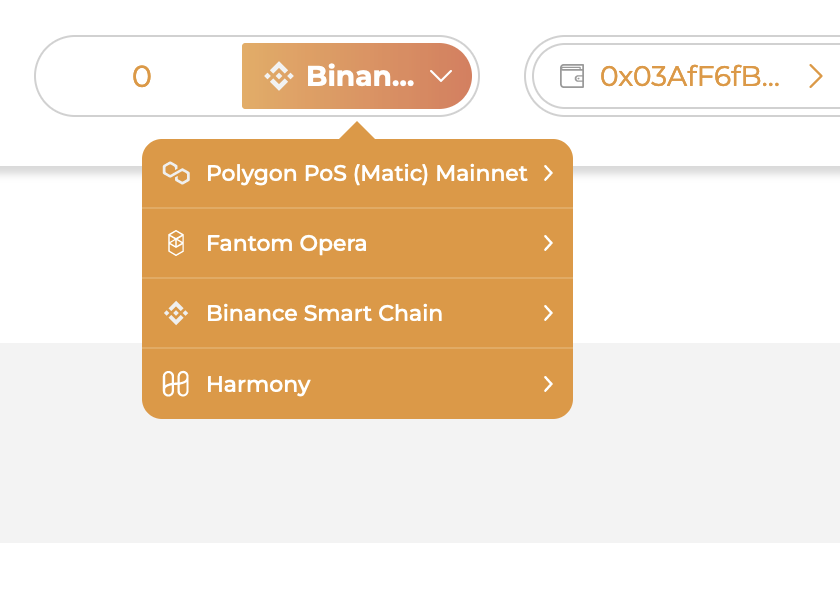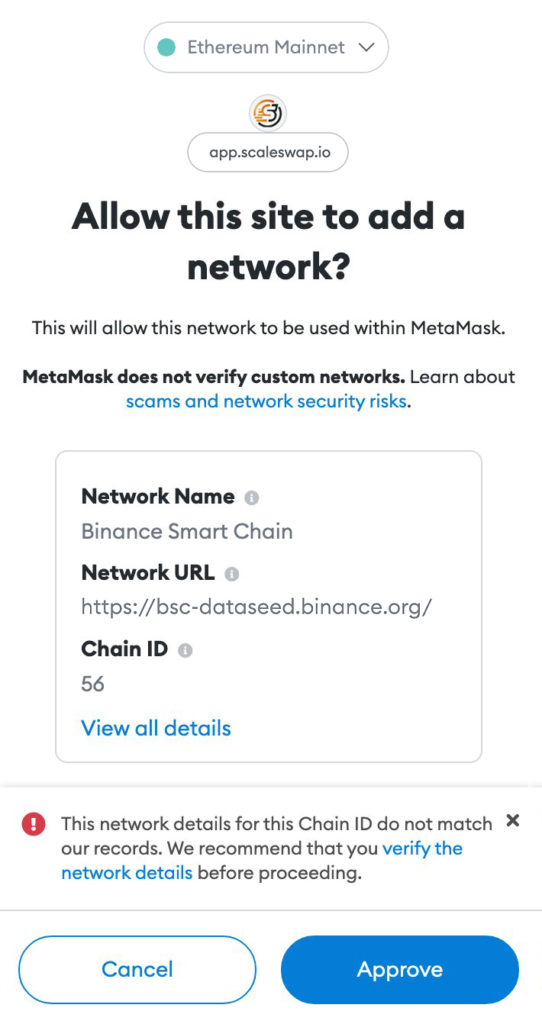 To participate in the pool, you should prepare the correct tokens beforehand. In the ScaleALPHA pool for EYWA, you will be able to participate only with USDT on BSC. If you have USDT tokens on another chain, feel free to use cBridge or Multichain(If you need additional help on this step, please contact us in our Telegram chat)
After you prepare the USDT amount with which you plan to participate (your allocation), keep in mind that you will also need some BNB for transaction fees to participate in the sale.
SALE PROCESS STARTS
The token sale will start on the 1st of August at 12pm UTC in ScaleSwap's app – https://app.scaleswap.io/. Every verified ScaleALPHA pool member will be able to participate with a maximum guaranteed allocation of 3000 USDT and minimum allocation of 100 USDT.
After the ScaleALPHA pool for EYWA closes, all participants will get Eywa_Proxy as a proof of allocation. Real tokens will be distributed according to EYWAs vesting schedule (Round 2). For this round, as part of their tokenomics – your conditions for ScaleALPHA are 10% – 6 months after TGE and 12 months linear after. The goal of this is to build a sustainable and stable environment for the token and prevent mass selling which would harm the price of your holding.
If you have any questions, please get in touch with us on our Telegram group.